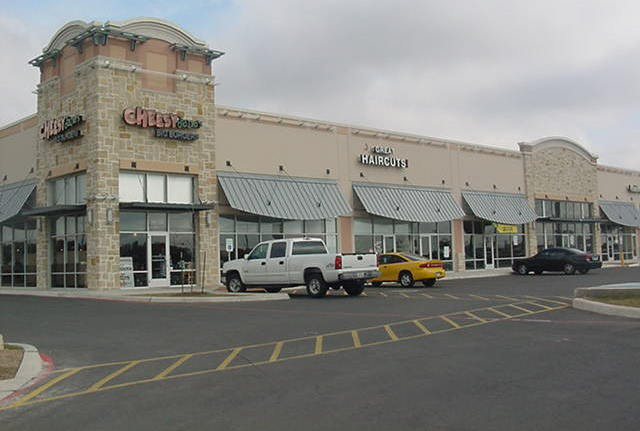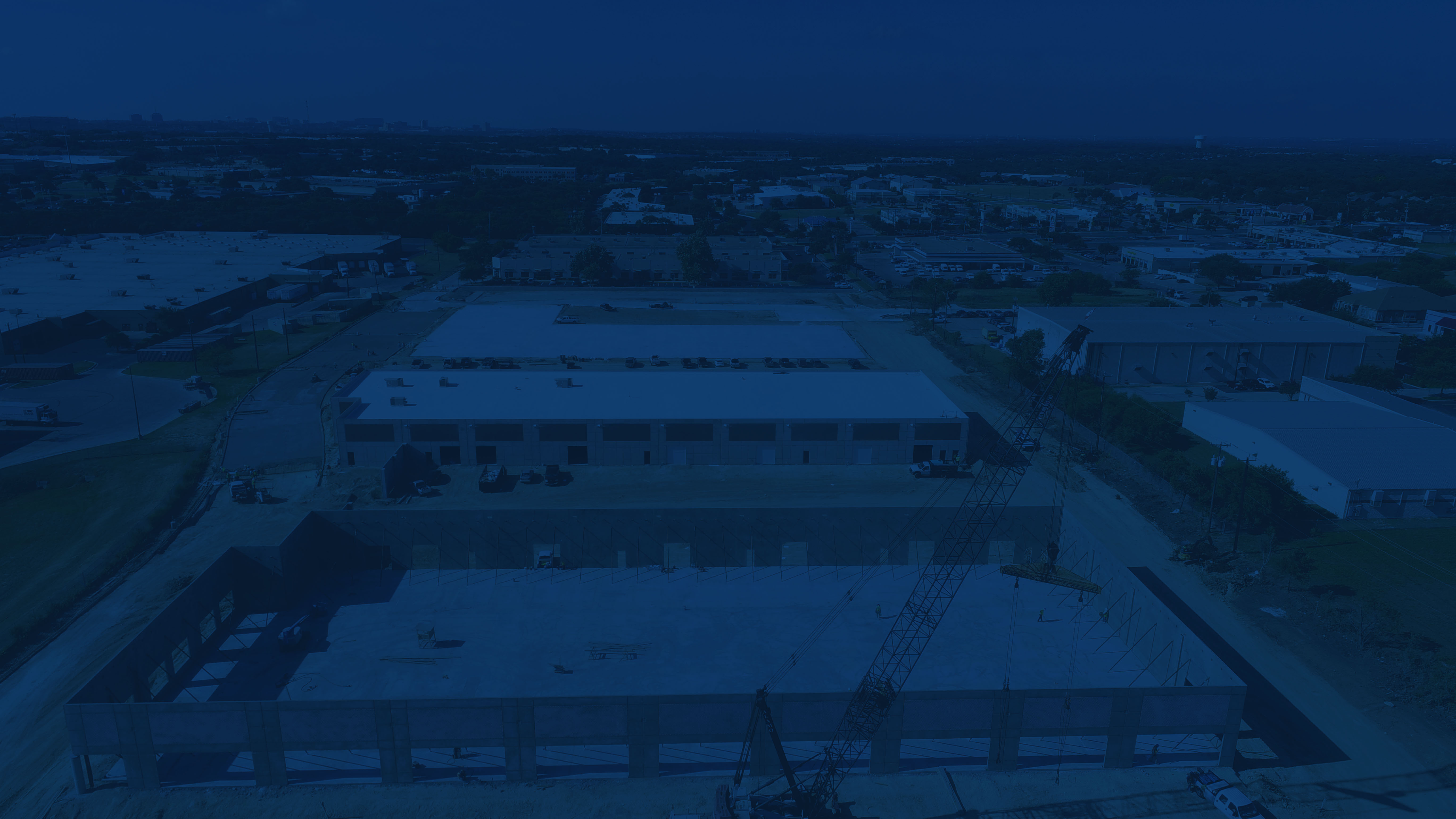 Bike World
This 12,000 square foot retail showroom and service center is constructed of sandblasted concrete tilt-wall panels and a structural steel frame with a pre-finished metal wall cladding system. The showroom features an exposed structural steel roof system with a 15 foot tall insulated store front system and continuous steel framed canopy with pre-finished standing seam roofing. The building sits on a 1.75 acre lot covered with natural oaks and has a 1,400 square foot exterior deck overlooking the south nine holes of The Club at Sonterra.
Shavano Park Center I & II
Shavano Park Center consists of two concrete tilt-wall buildings totaling 41,600 square feet.
Building I is a 21,000 square foot retail center with a clear glass storefront on the front elevation. The building features limestone rock and a standing seam metal canopy.
Building II is a 20,600 square foot flex office building, which also had limestone rock features on the front elevation and main entry. This building has a standing seam metal canopy as well. The building is dock high and includes rear covered patio.
Atascosa Market
Atascosa Market is a 31,000 square foot retail center in Pleasanton, Texas. Construction consisted of concrete tilt-wall and unique elements that included two towers with standing seam roofs, stone accents and a contoured canopy.
Blockbuster
4,000 square foot remodel at the corner of Fredericksburg and Medical located in San Antonio, Texas.
Creekside Retail
Phase I (13,700 square foot) and Phase II (10,700 square foot) respectively are concrete tilt-wall buildings with continuous metal canopy and stone tower features. Its colors and materials reflect the surrounding natural environment.
Deerfield Crossing
The 21,000 square foot retail shopping center incorporates a full service bank and drive through facility on one side of the center. The entire exterior of the building is brick with plaster details and includes four tower structures with standing seam roofs. Multiple level parking areas, colorful canopies and intense landscaping distinguish this project from the typical retail center.
Encino Park Shopping Center
Encino Park Shopping Center, completed in 1998, is an 11,000 square foot retail center adjacent to H.E.B. Grocery Store. Some features of Encino Park Shopping Center are concrete tilt-wall construction and a stone architectural tower on the north side. The exterior finishes include both EIFS and stone.
O'Connor Road Retail Center
This 18,200 square foot building is located at IH 35 North and O'Connor Road. The Retail Center is constructed utilizing concrete tilt-wall panels. Features include a continuous storefront resting below concrete spandrel panels and standing seam canopies.
Sonterra Park
Sonterra Park Market is an 18,000 square foot retail center on 1604, west of 281. Concrete tilt-wall shell retail building with interesting aspects including, two tower features with standing seam roofs, standing seam canopies throughout and decorative metal and EIFS accents.
The Commons @ Wilderness Oaks
The Commons at Wilderness Oaks consists of two single-story buildings – one retail, one office. Located at the intersection of Wilderness Oaks and Gathering Oak, the proximity to Stone Oak Medical Center and desirable neighborhoods make this office and retail complex ideal for restaurants, retail shops and medical facilities. Over eighty mature oak trees have been preserved on the 6.4 acres of ground to offer a tranquil alternative to the bustling city.
University Heights Retail Center
The University Heights Retail Center consists of two buildings (20,400 & 15,170 square feet), which are built with concrete tilt-wall construction and use the unique thin-brick facade system that has been used on the previous University Heights projects.