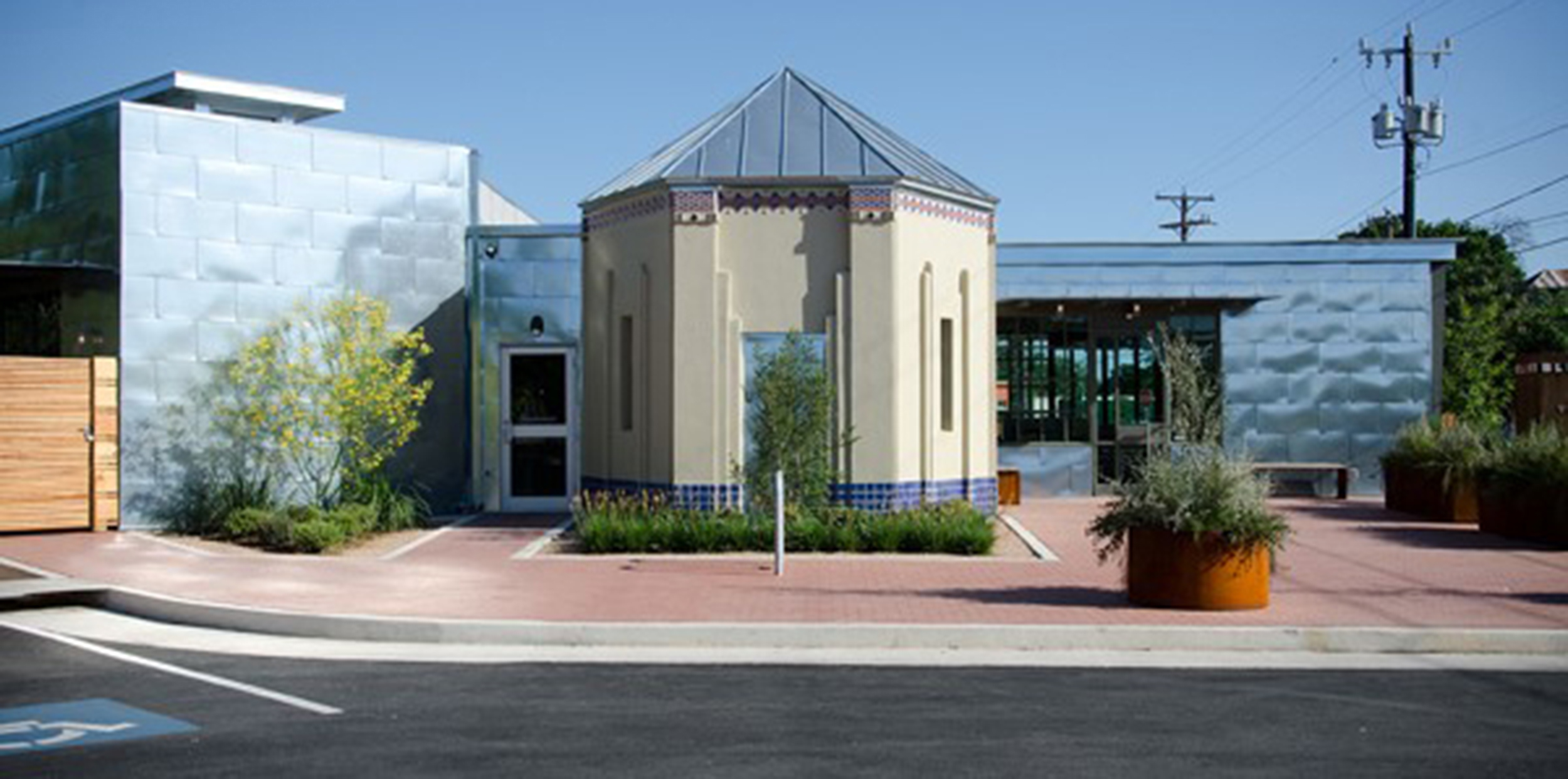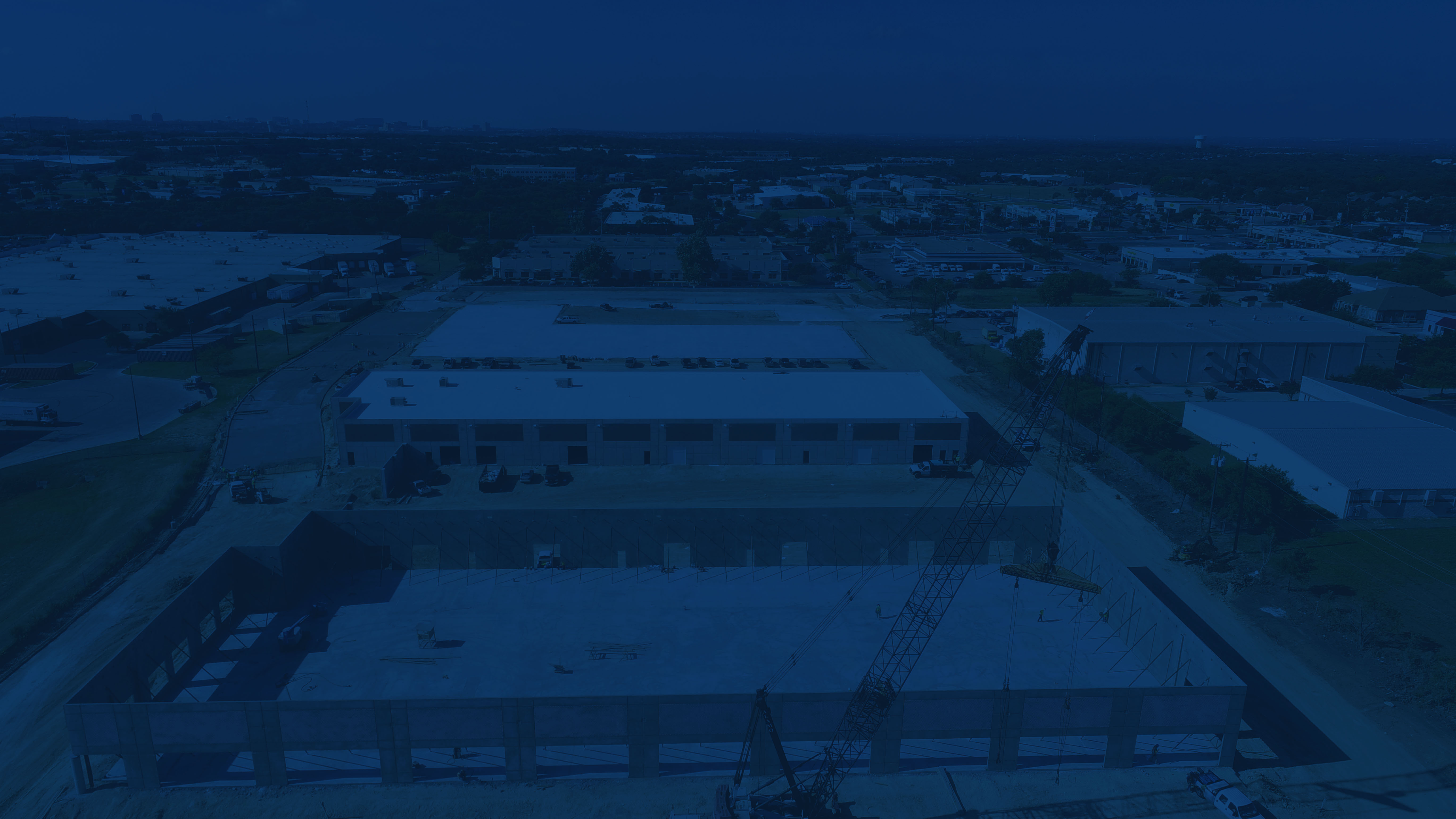 Bliss Restaurant
This former Magnolia Oil service station from the 1920s was renovated as a restaurant in San Antonio's SouthTown area. Beginning with the demolition of an add-on to the original structure, the project involved building a 2,000 sf expansion at the rear of the building for a commercial kitchen, storage, restrooms and a dining room which seats a total of 100 diners. An elongated octagon, the 750 sf building was once divided into three rooms, but is now opened up as one continuous space, with the ceiling stripped away to expose pine truss work. The octagon's exterior has a simple Modern stucco façade, ornamented with a geometric pattern of small blue and red tiles.
Redeemer Presbyterian Church
Renovation of the former downtown San Antonio YMCA Branch building at 903 S. St. Mary's Street. The renovation includes a new worship area in the former gymnasium, multi-use hall, offices, classrooms, new exterior entry and new mechanical and electrical systems.
St Peters St Joseph Children's Home
These three buildings have suspended slabs, wood framing, wood trusses, and metal roofs. D'Hanis brick and stucco are used on the exterior surfaces. A covered canopy is on the north and south elevations. The girl's and boy's dorm are on the ends with the administration building between them. A large courtyard is between the buildings. The dormitories have a kitchenette, laundry room, 8 bedrooms and 4 restrooms with showers.
St. Matthew Catholic Church & School
In 2011, Kopplow Construction built the Our Lady of Guadalupe Shrine for St. Matthew Catholic Church. This would be the first of seven projects that Kopplow has completed in the past eight years for the Parish.
Following the construction of the Shrine, Kopplow completed renovations to the sanctuary. They later completed a small renovation of the Parish Hall in 2012 followed by the renovation of the Blessed Sacrament Chapel. The following year, Kopplow built the Baptismal Font.
Most recently, Kopplow Construction completed building the new St. Matthew Catholic Church Gymnasium. This 35,000 square foot facility boasts two regulation basketball courts (capable of being converted for volleyball), a concession area, locker rooms, athletic offices and three meeting rooms. In addition, Kopplow created an access drive from the school to Vance Jackson Road.
Botanical Gardens Expansion – Phase I and Phase II
This project is for the construction of a new 3,500 square foot administration building, event lawn and a new 10,000 square foot event center to also include meeting rooms.  The event center has a large, geometric exposed ceiling and the primary room has a wall of windows that opens to the vent lawn.  The facility houses meeting rooms as well as a kitchen to support events.  The event center is entered through an elevated boardwalk entry.  The event lawn includes a living water wall.  This entire phase is designed and constructed to connect with the Phase I expansion completed in 2018.