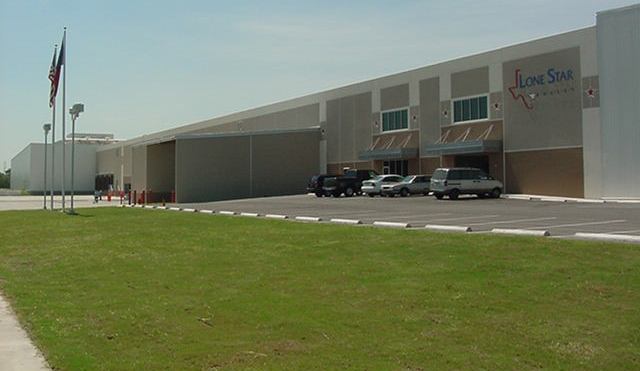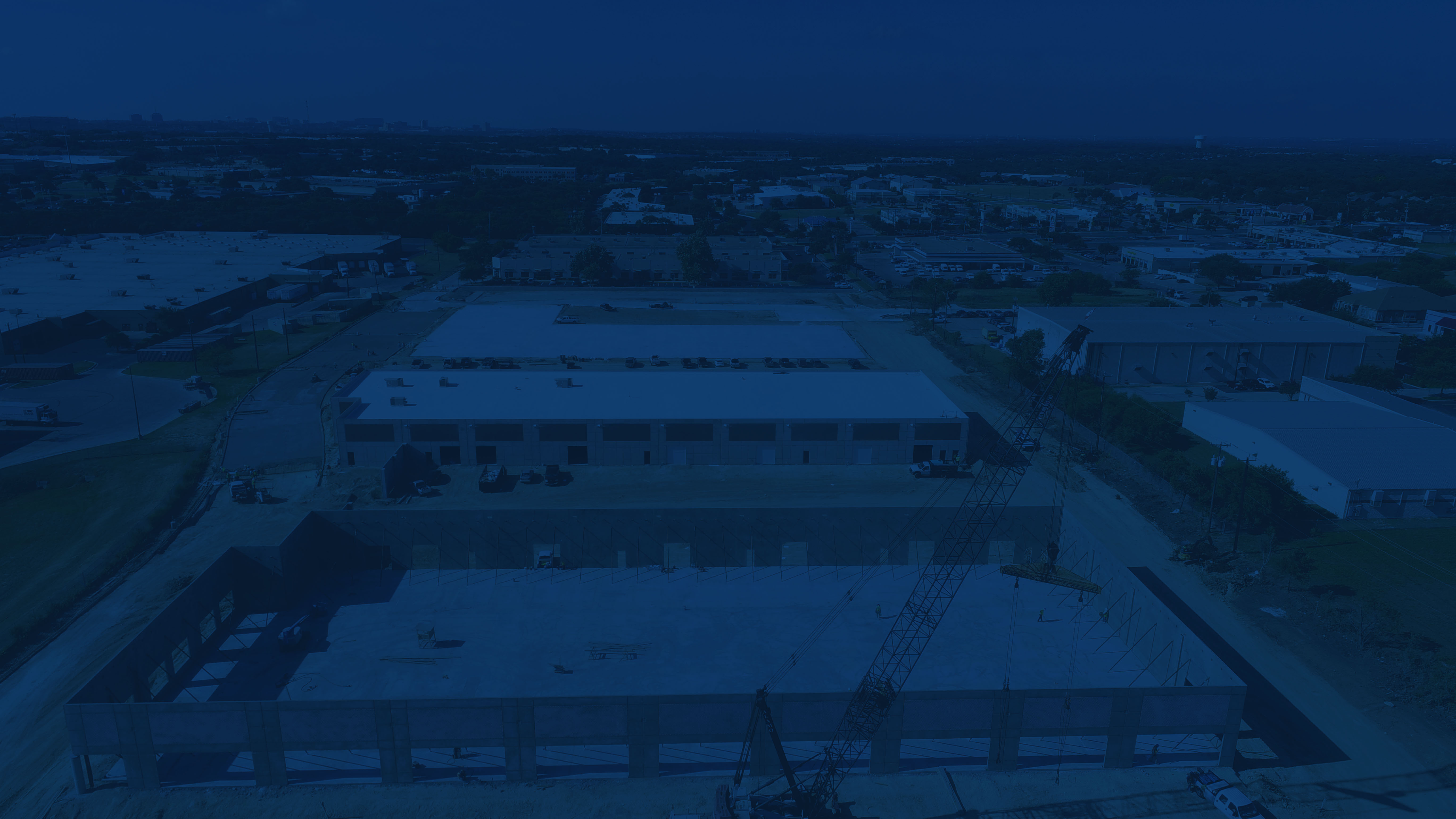 Silver Eagle Addition
The Silver Eagle Cooler Addition includes the expansion of the existing CEW (Controlled Environment Warehouse) and the addition of a new Draught Cooler. In additioin, a new small administration, repack, and forklift repair building will be constructed. The total expansion project is 131,275 SF.
The additions will include insulated tilt wall panels for the new CEW and Draught Cooler. The temperature in the new CEW will be between 65-68 degrees and 33-34 degrees in the Draught Cooler. The structure includes steel columns, girder joist, and bar joist along with an insulated TPO roof. The 4530 SF addition will include CMU walls, and structural steel. The project includes high speed Rytec doors, dock levelers, plumbing, mechanical, and electrical. A new generator is being added for power outages.
Lone Star Bakery
Lone Star Bakery is an new 175,000 square foot, USDA approved bakery facility in China Grove, Texas. The bakery includes 25,000 square feet of subzero freezer storage, over 600 linear feet of baking ovens, 40 degree preparation and packing rooms, a dry goods storage area, and a two-level office area. The building is a mixture of concrete tilt-wall construction and rack-supported insulated panels.
Tri County Business Center Phase II
Phase II of the Tri-County Business Center off FM3009 consists of two tilt-wall buildings. Building A is 40,000 square feet and has 24 foot clear height; Building B is 227,500 square feet and has a 28 foot clear height. The buildings have designated entrances at corners and center points. The underside of the roof deck is painted white and skylights are featured every 3,000 square feet, which give the buildings a brighter atmosphere. The site is paved with structural concrete with a comfortable 2% cross slope at all dock doors.
AMC Industries
This building is a concrete tilt-wall structure containing a 20,000 square foot warehouse area complete with storage racks, dock levelers, pump testing tanks, maintenance area and 15,000 square foot corporate offices, break room, and an over the counter sales area.
Blue Bell Creameries
This regional office building and distribution facility is located in the greater New Braunfels area. The project included a large storage freezer, cold storage, dock loading area, a stand-alone fuel station and general office areas for the sales staff. Pre-cast double tees and manufactured insulated panels were key elements used in this unique building structure.
Checks In The Mail
This new office/manufacturing facility building consist of large open telemarketing areas, general offices and a warehouse in which checks are produced, printed, and packaged for mailing. The building also has a operational kitchen/dining area for the employees. The building is a concrete tilt-wall structure.
Clarke Checks
This manufacturing and distribution center was multi-phased. Initial construction of the manufacturing facility was added later to include warehousing with rack storage, office additions and upgrades.
Custom Food Groups
A 29,800 square foot facility was constructed as a multipurpose building for Custom Food Group. The building is concrete tilt-wall construction with structural steel and built up roof. It has both grade level and truck well access. The building interior is 1/3 office, 1/3 warehouse, and 1/3 kitchen prep area with walk in coolers and freezer. The kitchen prep area is conditioned to maintain a 65-degree temperature.
PCI Educational
PCI Educational is a 64,000 square foot concrete tilt-wall shell building structure with 65% dock high access on one side. It also has Exterior Insulation and Finish Systems (EIFS) entry features at the front corner and middle of the building, and contrite paving throughout the rear truck court area.
Silver Eagle Distributors – Del Rio
This project consisted of a complete renovation of an existing 19,500 square foot warehouse to include new metal roof and wall panels, painting of steel structure and insulating new roof. Improvements include new beer coolers and 2,000 square feet of offices. In addition, an existing office building and "Eagle Room" were demolished and a new office building and hospitality room for 100 people plus a new truck wash facility were constructed. The office building has split faced exterior walls with standing seam metal roof. Floors are stained concrete, sheet vinyl and carpet. Finally the truck wash facility includes a maintenance bay for working on 18 wheel trucks.
Silver Eagle Distributors – San Antonio
This project included the finish out of approximately 13,000 square feet of office space which included new HVAC, Electrical, Fire Sprinklers, Acoustical Ceilings, Millwork and Flooring. In addition a complete new restroom was added. The scope included renovating the existing hospitality room, training room and print shop. A new wet bar and kitchen area was added to the hospitality room. Finally a portion of the first floor interior was demolished and opened up for rack storage and cages.
Simpson Racing Products
This 77,000 square foot office/manufacturing facility produces helmets, seat belts, shoes, gloves and fireproof body suits used by professional racing drivers. The project was developed to combine two separate manufacturing facilities at opposite ends of the United States into one large, centrally located building. A large fiber glassing area, multiple paint booths and numerous pieces of equipment were installed to create a factory-like environment.