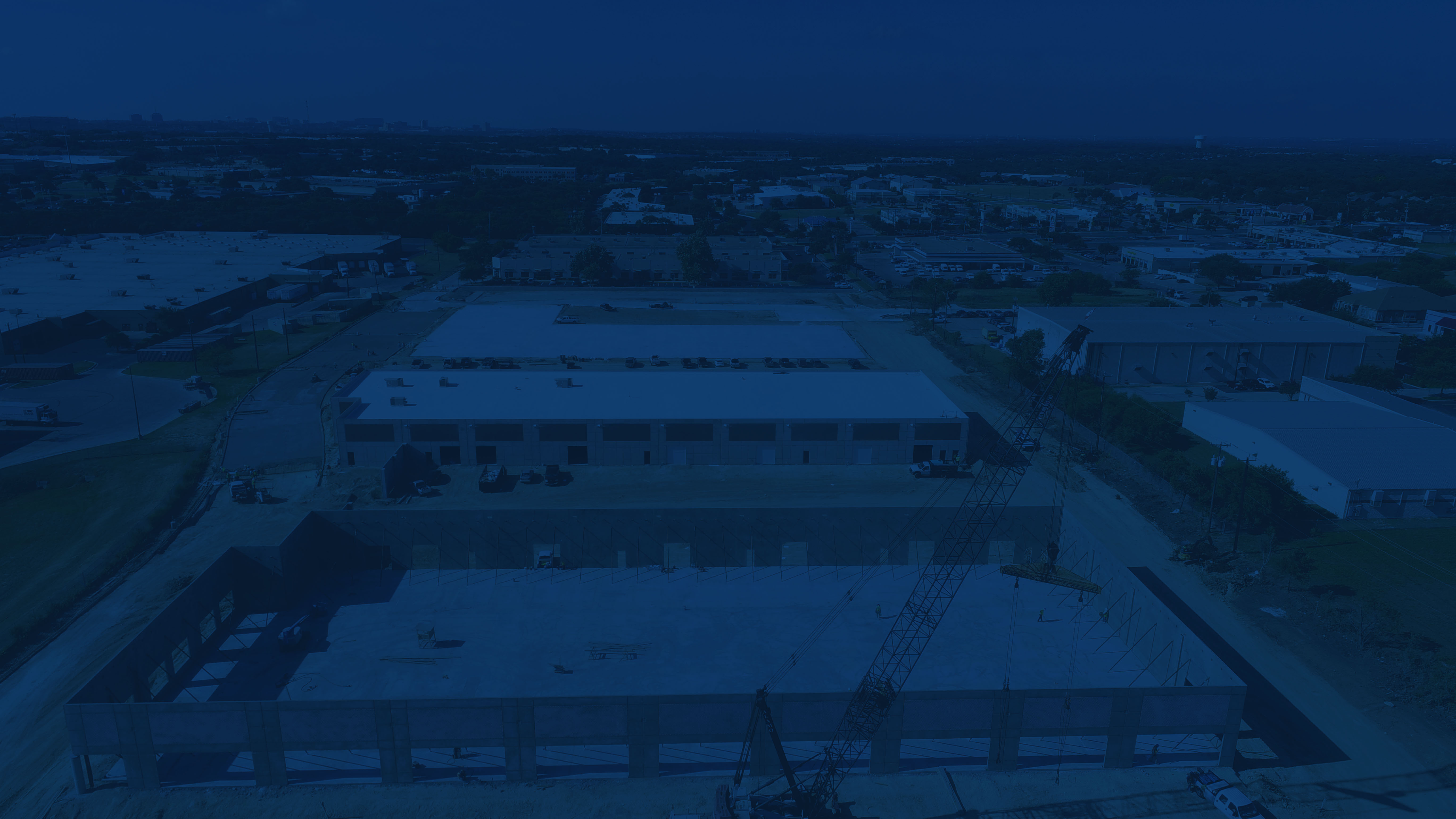 Edward K. Kopplow, Owner / Chairman of the Board
Since earning a Bachelor's of Business Administration in Finance from the University of Texas at Austin in 1971, Kopplow has worked full time in the areas of commercial construction and real estate development. Kopplow Construction Company, of which Kopplow is principle shareholder and Chairman of the Board, was incorporated in 1976.

In addition to the general contracting business, Kopplow has owned and/or developed more than 20 real estate developments including 350,000 square feet of retail, office, office-service and multi-family projects. Notable among these are The Collection at Broadway and Sunset, Quarry Heights, and Cambridge Square. Kopplow has been active with YMCA of San Antonio & the Hill Country, Sunshine Cottage School for Deaf Children, the Real Estate Council of San Antonio, Associated Builders and Contractors, the City of Alamo Heights Planning and Zoning Commission, and the San Antonio Apartment Association. As a member of the Texas Cavaliers, he served as King Antonio during San Antonio's annual Fiesta celebration in 2001.
Thomas M. Green, President
Tom Green, a Certified Public Accountant, joined Kopplow Construction in 1995 as Controller. In 2004, he assumed the title of President. Prior to becoming President, Green presided over all of the finance and business functions of Kopplow Construction. As President, he will oversee all of the day to day operations of the company to include employees, finance, sales, and the general performance of the construction business.

An active member of the Real Estate Council of San Antonio and the Texas Society of CPA's, Green earned a Bachelor's of Business Administration in Accounting from The University of Texas at Austin in 1992. Additionally, through his affiliation with various other entities, Green has participated in the development, ownership and management of several real estate projects.
Greg Davis, Director of Business Development & Operational Excellence
Mr. Davis joined Kopplow Construction in 2017. Aside from his task of business development, he will be focused on client relations from project inception through completion. In addition, Mr. Davis will be focused on strategic projects, working closely with senior leadership, to enhance the operations at Kopplow Construction. Prior to joining Kopplow Construction, he spent 24 years managing and leading distribution and manufacturing businesses providing building materials in the residential construction industry. During that time, Mr. Davis had oversight of financial, operational and sales leadership on local, regional and national levels in both the private and public sector.
Ross G. Loeffler, Vice President / Project Manager
Ross Loeffler has 30 years of experience in commercial building construction, the last 25+ with Kopplow Construction Company, Inc. Among the many Kopplow projects to which he has contributed as project manager, some of these are: a new medical office building - The Heart Plaza, new TexSan Heart Hospital; phase II and III office building for The Scooter Store (New Braunfels, TX): University Heights, University Park, Brookhollow, and Starcrest business centers, all flex office/service centers; Time Warner Service Center; various projects for Gunn Automotive; office finish-out for Immigration and Naturalization Service, U.S. Army Medical Information System and Service Agency, and Military Entrance Processing Center; and the Alamo Heights High School Student Activity Center.

A 1980 graduate of The University of Louisiana - Monroe (formerly Northeast Louisiana University), Loeffler earned a Bachelor of Science in Building Construction. He has been very active in Knights of Columbus and ACTS through his church community.
Rob Stevens, Project Manager / Chief Estimator
Stevens earned a Bachelor of Science degree in construction science from Texas A&M University in 1993. Since then, he has dedicated himself to mastering all the elements of cost budgeting, bidding projects, and managing a project throughout all phases of construction. His reputation for fairness and honesty has laid a solid foundation for superior subcontractor relationships.

Since 1995, Stevens has contributed to projects with Kopplow Construction including the University of the Incarnate Word Pharmacy School, Bulverde Retail Center (Bulverde, TX), Quarry Heights, Wayland Baptist University – San Antonio, Texas MedClinic, Cavender Buick, Budget Rent-A-Car, Simpson Racing Products (New Braunfels, TX), Lone Star Bakery – San Antonio and the Scooter Store Corporate Headquarters (New Braunfels, TX).
Ed Ebrom, Project Manager / Sales
Of Ebrom's 25 years in construction, 14 have been in medical construction and management. He has served as a field superintendent, project manager, senior vice president of commercial property management, and director of facilities management and purchasing. Responsibilities have included project supervision, project management, design, estimating, contract management, and leasing.

During his career, Ebrom has been involved in the construction of more than 30 office-warehouse buildings (approximately 400,000 square feet), 8 two-story office buildings (approximately 200,000 square feet), and two 10-story office buildings. He has extensive experience in medical office finish-outs, including several projects for Santa Rosa and approximately 40 physician clinics. Ebrom earned a Bachelor's of Business Administration from Texas A&M University in 1972
Brady Cowey, Project Manager / Estimator / Field Operations Manager
A 2001 graduate of Texas A&M, Cowey serves as a project manager and estimator. As a project manager for Kopplow Construction, Cowey has contributed to projects such as Caliente Harley-Davidson and Heritage Oaks at Inwood. He has also gained practical experience working on-site on Kopplow projects such as the Scooter Store Corporate Headquarters (New Braunfels, TX), Lone Star Bakery, Quarry Heights, and the Exchange Tech Center. Cowey holds a Bachelor of Science degree in Construction Science.
Jonathan Svoboda, Project Manager
Mr. Svoboda joined Kopplow Construction in early 2018. He brings with him over 21 years of experience in the construction industry. He has a diverse background in different segments ranging from residential and multi-family to industrial, medical, retail, warehouse, data center and computer chip fabrication facilities. Originally from Floresville, Svoboda has spent most of his career building in or around San Antonio. He has also worked in Hanover, Pennsylvania in 2005, where he gained instrumental experience performing duties as an Estimator while learning construction techniques in the North East. From 2010 to 2014, he performed duties as a Cost Manager in Portland, Oregon for projects valued over $2 billion. During this period, he gained instrumental experience with high-tech construction techniques, scheduling milestones, and team building strategies.

Mr. Svoboda continues to rely on his initial profession as a trim carpenter as he allocates time to Habitat for Humanity. He has given time to the San Antonio Food Bank and is a member of numerous other local and national organizations.